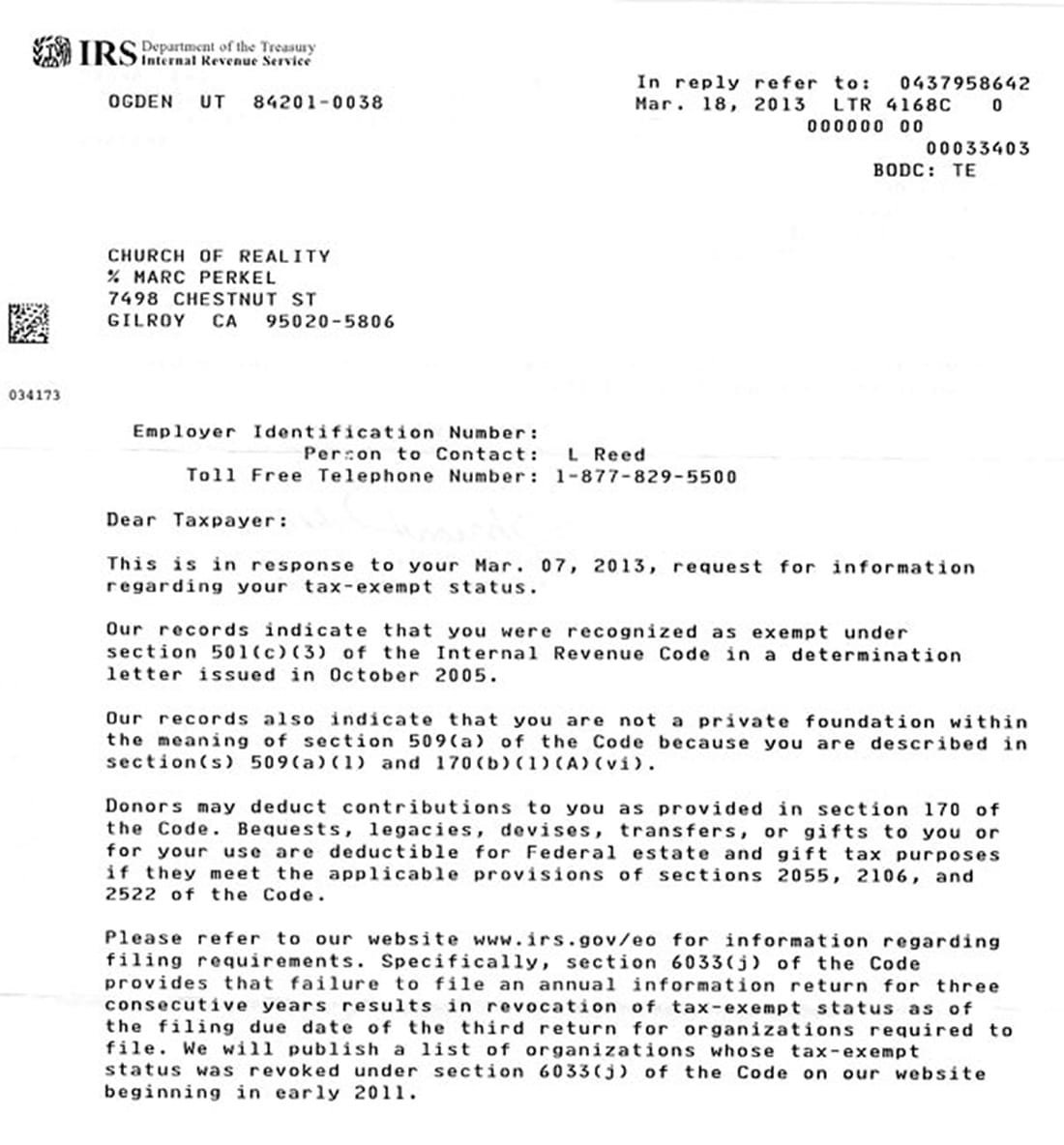 Newsflash
The IRS has approved the 501(C)3 tax exempt status of the Church of Reality.

---
Please link to us, discuss us in online forums, and blog about us. Every time anyone thinks about reality the world becomes a little smarter.
---
Spelling and Grammar errors? spelling@churchofreality.org – please identify page and location in the page of the error.
The Church of Reality is a non-prophet organization.
"Reality®" and "Church of Reality®" are registered trademarks of the Church of Reality.
https://www.churchofreality.org/wisdom/irs_tax_exempt_status/